This past year, we have learned to find refuge within our homes and respite within nature. As we clear the dust and reinvigorate our favorite rooms, we're turning towards shades that help us achieve that breath-of-fresh-air feeling. At the top of our list is Aegean Teal, Benjamen Moore's own 2021 Color of the Year. Drawing inspiration from Mediterranean coastlines and salt-swept breezes, this hue is one of harmony and balance. According to Benjamen Moore's own palette guide, this "intriguing, balanced and deeply soothing" shade transports us to a world where Grecian vistas meet our gaze and nourish our spirit.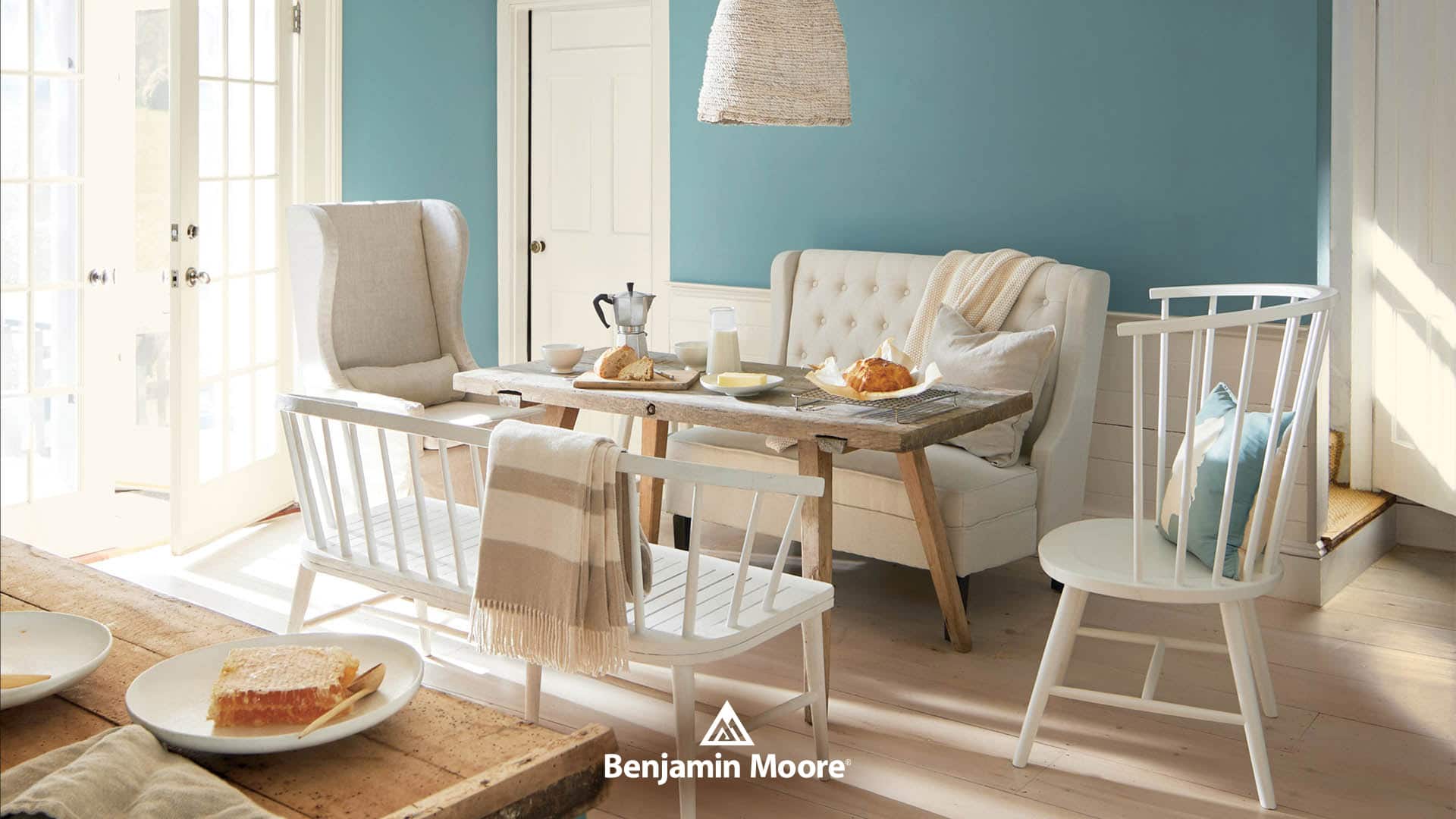 Photo courtesy of: Benjamen Moore
Aegean Teal is the perfect backdrop for a home grounded in natural beauty. Inviting accents of crinkled linens and freshly cut florals, this sunbaked hue is one that grounds as much as it uplifts. Complimentary colors from Benjamen Moore's palette include Chesterton Bluff, a honey colored hue perfect for bringing golden light to lived-in spaces.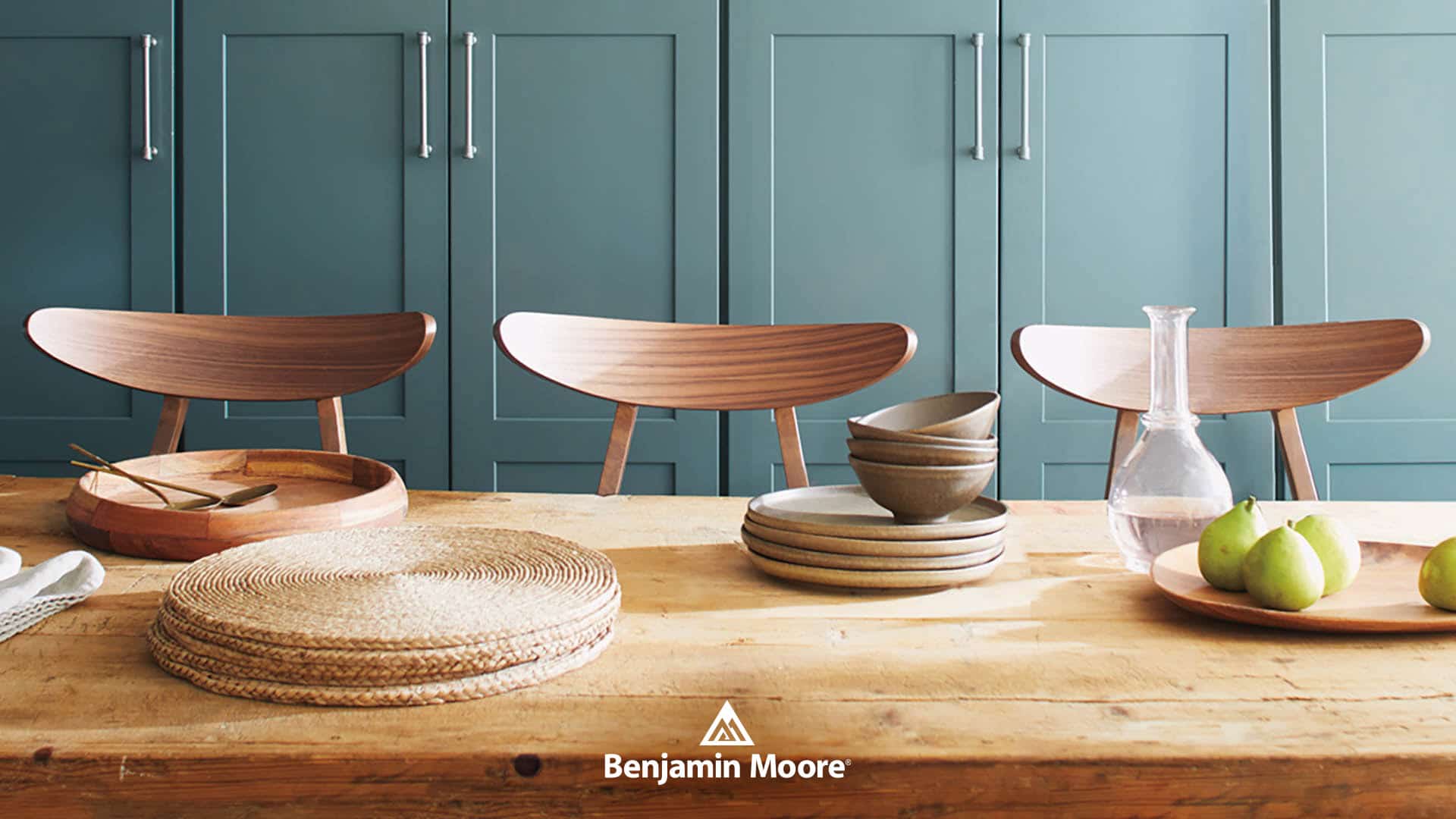 Photo courtesy of: Benjamen Moore
When it comes to our interiors, 2021 is truly the year of going back to nature. As we celebrate color palettes that nod to natural landscapes, we're seeing the rise in furnishings that embrace the texture of their unfinished forms. From natural wood dining tables to handmade place settings, these "natural materials offer a multi sensory experience." Color has the ability to deepen this experience, and that is why we are celebrating the palette curated by Benjamen Moore. For more inspiration on how to incorporate rich, earthen hues into your own home, you can refer to Benjamen Moore's guide to their own 2021 Color Trends.